Fresh, creative, seasonal.
We are of the philosophy that fresh, seasonal ingredients, passion, and a little flair is the recipe for delicious food that keeps bellies warm and people happy…
After more than a decade of running restaurants on the East Coast of Oz, we ventured West onto Perths foodie scene in 2015 with a 3×3 marquee, a BBQ and a fez.
Empire Mobile Food was our first food baby. Our interpretation of the beautiful Turkish flavours of Alis childhood.  Frankly though, lugging eskies can take the joy out of mobile vending. So in 2016 we built a solar powered trailer for Empire, and began expanding the menu…
By 2017 we realised that our "specials" list was getting out of hand & we needed a different (even larger) food truck to house all of the exciting recipes Ali had been creating.. ones that stretched beyond the Middle Eastern flavours and vegan dishes people had come to know us for.  
Around this time, the old Manjimup school bus came up for sale, and so we set about creating one of Perths most stylish commercial kitchens on wheels.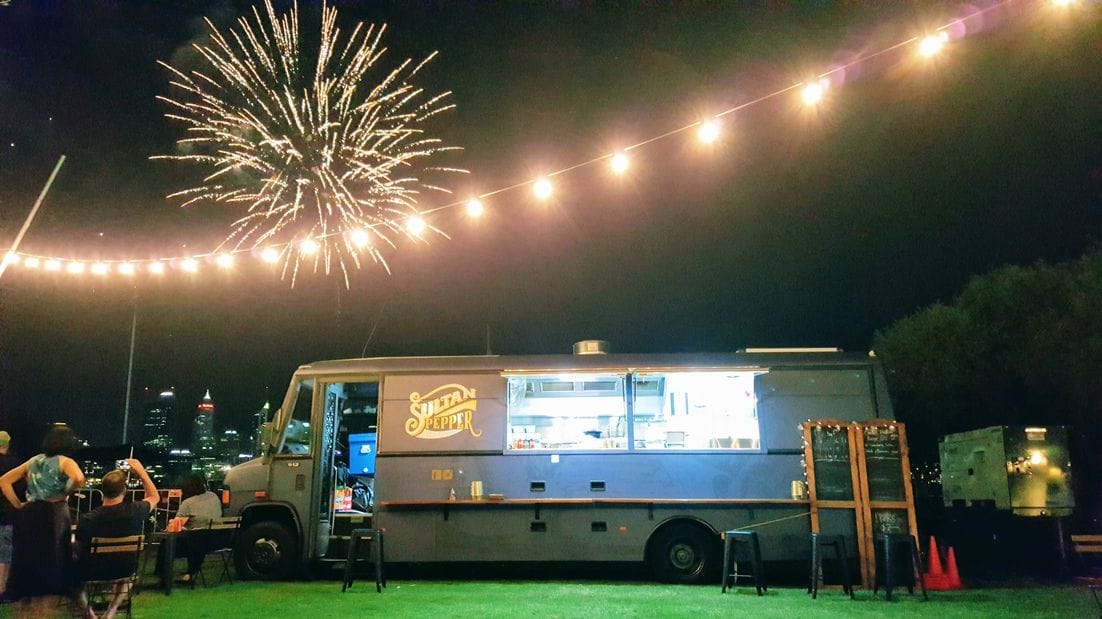 Gourmet Street Food is the simple tagline of Sultan Pepper.  We proudly make our food from scratch using unique, fresh, seasonal & local ingredients.  On the menu you'll find Empire favourites, as well as nourishing salads; platters of smoked delicacies & Ali's favourite – gourmet burgers… just to name a few.
We've designed Sultan to be the perfect guest at any event…  So come say hi & let us feed you!